Project Center - Application Process for Property Owners
The Project Center contains links to the instructions, program guidelines, and applications necessary to gain approval for C-PACE Financing. To obtain C-PACE Financing, a property owner must complete the application process, which includes a Pre-Application and Final Application. The following are the steps to complete the C-PACE Financing Application Process:
Create Log In and complete the Pre-Application here. The Pre-Application verifies program eligibility (before applicants invest in project development).
Choose a qualified contractor or have your contractor register here.
Choose a qualified capital provider or have your capital provider email CapitalProvider@IECAPace.org for registration information.
Obtain lender consent from your current capital provider, if applicable.
Complete the Final Application through the Project Center which provides applicants with step-by-step instructions.
If you are not ready to begin the Application process but would like access to more program information, please fill out your contact information and create a login here.
Below is an infographic of the process: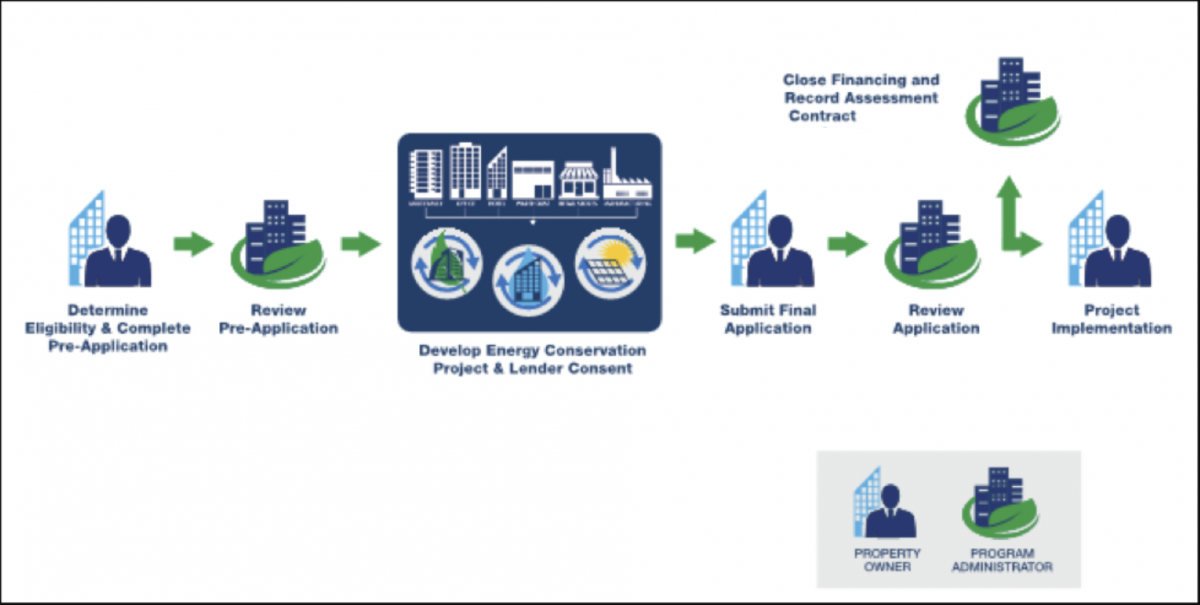 The IECA C-PACE Program financing process begins with the determination of project eligibility and completion of a Pre-Application by the commercial property owner. Once the Pre-Application is approved, the owner/contractor develops the C-PACE project scope, identifies a C-PACE Capital Provider, obtains an energy survey, and obtains lender consent from all existing mortgages on the property. 
Once the energy survey and lender consent have been obtained, the owner can submit the Final Application. If the project is approved by the IECA and the property owner has complied with all the requirements of the capital provider, the assessment agreement is recorded against the property and the capital provider disburses funds for the project. The diagram below illustrates the general process from application to project implementation. 
Go to the Pre-Application to begin the process.